Breathable, long lasting premium acrylic in a wide variety of fade-proof colors. Water resistant.
Aquamarine
Black Cherry
Burgundy
Cadet Grey
Captain Navy
Charcoal Grey
Charcoal Tweed
Concord Purple
Dubonnet Tweed
Forest Green
Heather Beige
Hemlock Tweed
Hunter Grn Tweed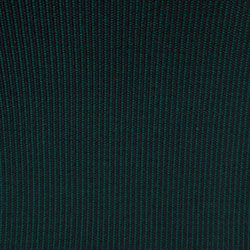 Jet Black
Jockey Red
Linen
Linen Tweed
Logo Red
Marine Blue
Marine Midnight
Mediterranean Blue Tweed
Mediterranean Blue
Natural
Navy
Ocean Blue
Orange
Oyster
Pacific Blue
Persian Green
Putty Tweed
Royal Blue Tweed
Royal Navy
Sapphire Blue
Sunflower Yellow
Taupe
Teal Tweed
Toast Tweed
Turquoise
Silver
Fabric: 100% Solution Dyed Polyester--7 1/2 oz. Durable with long lasting color. Breathable, water repellent, mildew resistant. 7-Year Limited Warranty.
Red
Storm Blue
Blue Berry
Black Cherry
Charcoal
Cocoa
100% solution dyed yarns. Perfect for a variety of end-uses. Has superior color consistency, light fastness characteristics and is bleach cleanable. The color process used saves several gallons of water per pound of yarn produced, making it environmentally friendly.
Black
Grey
Sur Last® is a solution dyed polyester fabric designed to be flexible and easy for manufacturers to use. Its urethane coating enhances the stability of the weave and allows for greater water resistance, while also minimizing shrinkage and stretching. Sur Last features a high UV, water and mold and mildew resistance and has excellent tear and abrasion resistance. It is also non-abrasive to gel coat and other popular marine finishes and offers outstanding silkscreen adhesion. Sur Last does not require a hot knife or serging during fabrication and resists unraveling. As with most coated products, for best results, the non-coated face of the fabric should be exposed to the sun.
Black
Burgundy Weave
Coal
Mediterranean Blue
Scarlett Red
Sorell
Sunset Red
Walnut
Taupe

Stamoid Light is the industry standard for quality and performance in equipment protection. Lightweight (8 oz/yd2) and compact, it is ideal for making covers for seating, consoles, tables, etc. Its wide range of white shades enables covers and protective elements to be matched with the boat's gelcoat. Nanotop® technology provides added protection from wicking.
Stamoid Top offers unrivalled performance for crew protection: it protects those on board from sea spray, wind, bad weather and sun, filtering 100% of UV. Resistant, durable and easy to maintain, this fabric is ideal for bimini tops, sprayhoods and cockpit enclosures.
White
Ivory
ODYSSEY® is an acrylic coated 100% woven polyester fabric (300 denier) with a clear back coat. It is characterized by excellent strength, durability, tear and abrasion resistance, dimensional stability, and UV and mildew resistance. Light weight fabric. Soft underside that won't scratch. Highly water repellent.
Black
Grey
Linen Odyssey
Pacific Blue
Red Odyssey
Royal Blue Odyssey
Sand